Best IVF Treatment in Ahmedabad, India
Planning for IVF? If you're searching for the best IVF centre in Ahmedabad, India, so your search ends here. In Vitro Fertilization (IVF) is one the trusted and common infertility treatment for childless couples. It is a crucial step which you are going to take, right? Thus, you have to know about every single step its procedure, success rate, risks, and more. Sneh IVF is a leading and trusted infertility treatment centre in Ahmedabad, Gujarat with highest achievement rates. IVF can be effective and proved as a life-changing fortune for disheartened infertile couples.
This is an exceptional medical and scientific innovation that helps millions of infertile couples to restart their lives as parents. IVF treatment is not just about physical changes, but it also gives a lot of pressure emotionally to couples. You have to prepare for everything before planning IVF treatment. Now, it's time to discuss everything in detail to know how it would help you for conceiving.
What Is IVF (In Vitro Fertilization)?
In vitro Fertilization is a modern method of fertilization, embryo development, and implantation to conceive. It is a common technique performed by expert IVF doctors. In Vitro Fertilization, Vitro means glass. This process involves observing and stimulating women's ovaries process, removing eggs, mixing sperm, and letting it for fertilization to conceive a pregnancy. It is an assisted reproductive technology used for infertility treatment and gestational surrogacy treatment.
This involves the fertility doctor receipts eggs from the female ovaries with the use of a small needle, then fertilize eggs with mature sperms in labs. After 3-4 days, fertilization occurs and an IVF doctor implants that embryo in a female's womb. After 2 weeks of implantation, the pregnancy test performs with the hope of IVF success. With IVF, women's who have lost all hopes to get pregnant can achieve their parental dream, no matter what is the reason for their infertility. According to statistics, eight million children have been born with IVF treatment in Ahmedabad, Gujarat.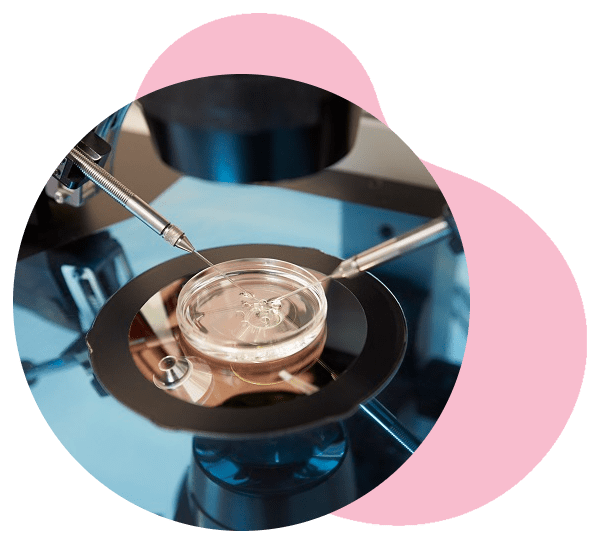 When is IVF Treatment Recommended?
As per the basic definition of IVF, this treatment is recommended to women who fall under the age of 43 years and have been trying to get pregnant for the course of 2 years or more through regular unprotected sex. IVF is a treatment that treats infertility caused by blocked fallopian tubes, genetic problems or Male infertility factors. In cases of treating infertility there are less invasive procedures that infertility specialists try to treat the issue like including fertility drugs to increase production of eggs or intrauterine insemination. IVF is primarily suggested to women who are in their mid 30's. Some IVF comes out as the only suitable option are Fallopian tube damage, Ovulation Disorders, Endometriosis, Uterine Fibroids, Previous tubal sterilization or removal, Impaired sperm production or function, Unexplained infertility, genetic disorders or Fertility preservation for cancer or other health conditions.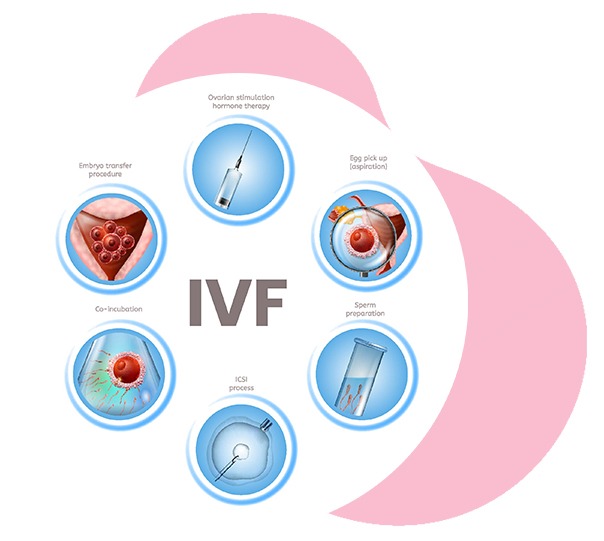 What Is The Procedure Of IVF Treatment In Ahmedabad?
IVF is a complex procedure which involves various steps to perform. Usually, it stretched to 6 weeks, in which various steps are interlinked. Let us study the entire process below:
Having trouble in conceiving? It is a common reason that found in couples to go for IVF treatment procedure in India. Also, this may be recommended by the IVF doctors only, when alternative methods fail. Below is a list of few more reasons to indicate for IVF treatment:
Tubal Factor When fallopian tubes are damaged or blocked, IVF is the only option recommended if you need biological child. Fallopian tubes are important, these attach the ovaries with the womb. If the egg ovulated from your ovaries and can't reach the womb, you can't conceive.
Male infertility It is one of the common reason among thousands of couples. If the man is infertile or have no strong sperm counts or have few abnormalities to achieve fertilization of the egg. IVF with ICSI treatment is frequently recommended by the doctors for a successful pregnancy and biological baby.
Age-related infertility With the growing age of woman, the ovaries function decreases, resultant they can't conceive successful pregnancy. In a few women's, the ovarian function decreases earlier, hence IVF treatment is recommended to take sooner.
PCOS The patients associated with PCOS often conceive less. IVF treatment is highly recommended and perform amazingly for the patients. Also, it reduces some risk factors.
Undetermined infertility About 20% of couples will have an identifiable reason for infertility. IVF treatment mostly proved successful in these cases.
Genetic Disease If a couple experiences frequent miscarriage due to genetic disorders, IVF is the only option to get a successful pregnancy.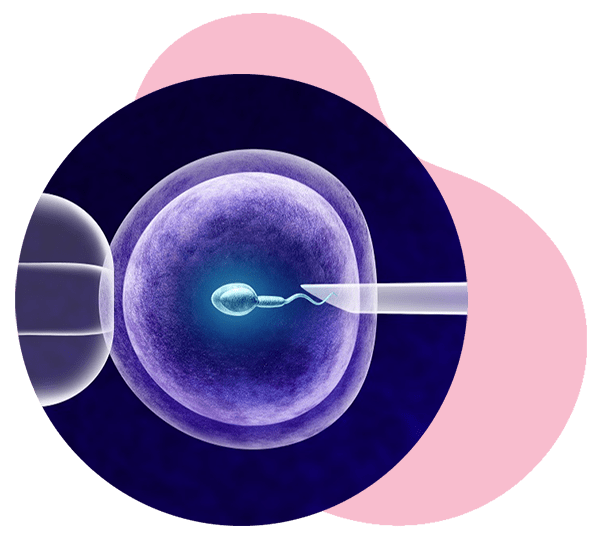 How Successful Is In Vitro Fertilization?
With the IVF success rate in Ahmedabad, today in Vitro fertilization becomes the common method to get pregnant. IVF is much better than modest process artificial insemination (AI), in which mature sperm is placed to female's womb for conceiving. In IVF, the combing of eggs with mature sperms fertilize in labs, an embryo is placed to female's uterus for successful conception. IVF is a hard and expensive process, yet it is so popular and multiple hopeless couples are living their parental dream after this.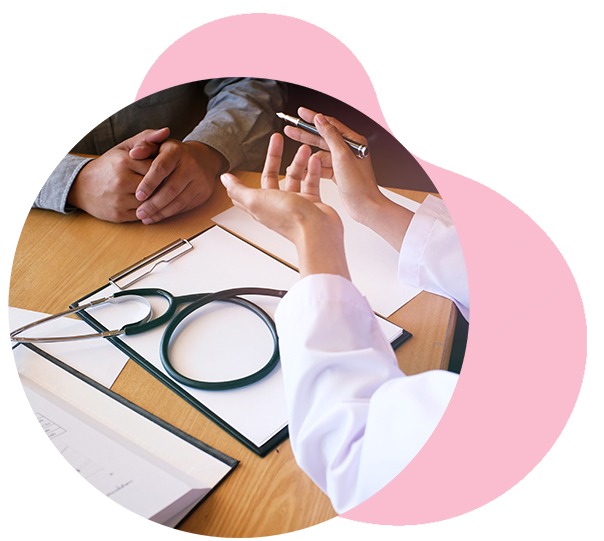 The Success Rate Of IVF In Ahmedabad India As Follows:
Sneh IVF is one of the best infertility hospital in Ahmedabad, Gujarat with more than 70% success rate and its experts IVF doctor in Ahmedabad who give their 100% to make the case fruitful.
The ordinary IVF Price in Ahmedabad, Gujarat – of one cycle treatment would be Rs. 90,000, which can raise to Rs. 1,50,000; excluding your doctor fee, medicines, injections, and all such expenses. This could vary from person to person, because of several health factors or might be your infertility issues.
While making your decision you need to look for the best and get detailed discussion with your IVF surgeon in Ahmedabad, Gujarat – India. However, the IVF might fail in a few cases, thereafter, Surrogacy is a perfect option for couples to have their biological child from another woman's womb.
Advanced Infertility: IVF & Surrogacy Center
Why Choose Sneh IVF As A Best IVF Centre In Ahmedabad?
At Sneh IVF, you will get the great experience of living your parental dream. With the use of advanced medical technologies, modern infrastructure, and caring medical staff, Sneh IVF is leading as the best option for both domestic and international patients. We work closely on every patient's case and assist them in every step so the hopeless coupes can achieve their parental dream.
Our team of experts, fertility breakthrough results and a 70% success rate made us a unique option for desired couples. We are trying our best in becomes superior infertility treatments inexpensive to a larger population.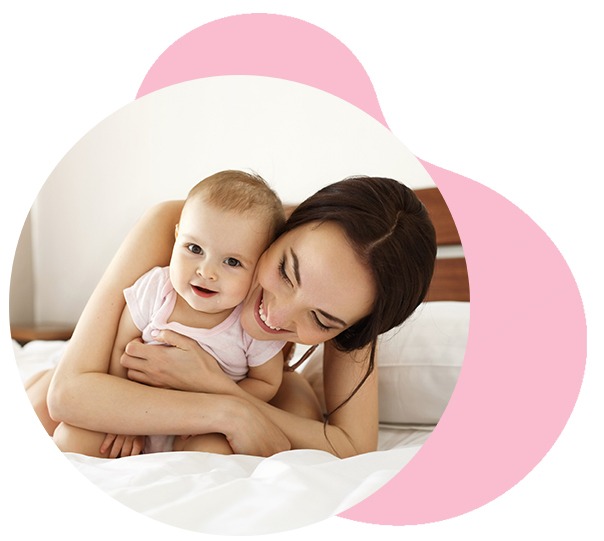 Advanced Infertility: IVF & Surrogacy Center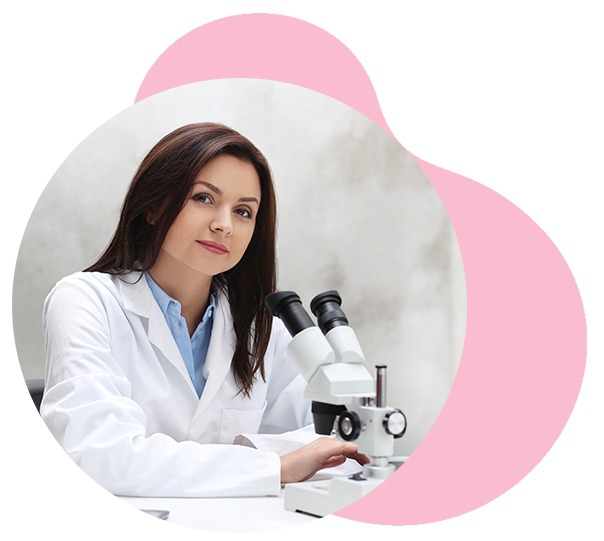 How A Low-Cost Of IVF In India Can Help You?
As compared to other western countries, India is one of the best destinations when it comes to IVF treatment. It doesn't mean if India's fertility clinics are offering you low-cost so the medical facilities or clinical quality is poor. India is enriched with best IVF doctors that reduce manpower and make the treatment affordable for everyone.
The results you will experience are similar to expensive fertility treatments. Dr Nisarg Dharaiya is No 1 IVF doctor in Ahmedabad, Gujarat which offers you outstanding infertility treatments options at a very low price such as IVF, ICSI, IUI, PGD, and many more.
If you are still confused about cost and which hospital you should choose, talk once with one of your gynaecologists, and then make your decision.
Advanced Infertility: IVF & Surrogacy Center