Best IVF Centre in

Ahmedabad
Male infertility refers to the lack of capability of men to fertilize the female's egg.
Female infertility & male infertility or the combination of both affects millions of peoples in these days.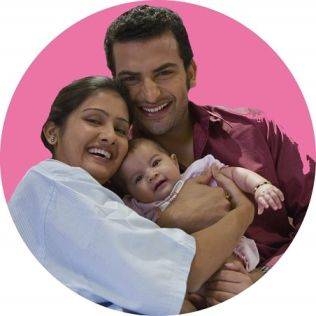 Best IVF Center in Ahmedabad
Sneh IVF Treatment Center is one of the best IVF Treatment Center in Ahmedabad, Gujarat, which is established with the primary focus to bring joy to those childless couples who are suffering from infertility. We provide a wide range of infertility treatment in Ahmedabad to full fill the parental dream of infertile couples worldwide. We are the medium to transform your hope of having a family into a reality. 
Female infertility & male infertility or the combination of both affects millions of peoples in these days.

The blastocyst culture treatment method is a way to reduce the risk of multiple pregnancies.

If you want to get pregnant, you need to look for the ovulation period, how long does ovulation last.

Natural IVF cycle includes the use of one mature egg that occurs after the natural menstrual cycle.

Gynaecology is the medical practice dealing with the health of the female reproductive system.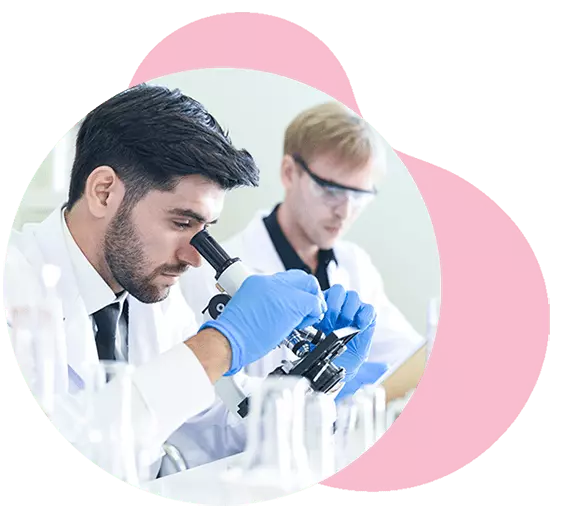 Why Choose SNEH IVF As The Best Fertility Treatment Center In Ahmedabad?

World Class IVF Treatment In Ahmedabad
Being one of the best IVF Centre in Ahmedabad, our goal is to make our patient satisfaction with our treatment procedure. We offer highly advanced IVF treatment through Expertise, Technology after the right diagnosis of the exact infertility reason.

We are one of the best fertility centers in Ahmedabad with Advanced technology and lab equipment that can reduce the chances of risks. Our IVF Centre has the modern Lab Equipment that results in successful IVF treatments.

We maintain the parameter success rates of 40% for women under the age of 35 years and 30% for the women lower than 40 years and 19% for women above 40 years Age.

Affordable IVF Treatment With No Hidden Charge
We guide you in every step of your infertility journey right from consultation to the accurate diagnosis of infertility; we always follow a transparent policy for every infertile patient. Our Lowest IVF cost treatment makes us the most affordable IVF centre in Ahmedabad. Our target is to provide cost-effective IVF treatment to infertile couples from all the economic backgrounds.

We have the skilled IVF Specialist Team helps many national and international infertile couples to fulfill their parental dream. Our experienced IVF team always creating a pleasant and friendly atmosphere for their patients. And provide the best support in your infertility journey. Our medical staffs are friendly and you can discuss your problem without any hesitation. And we always keep maintaining the privacy of the patient of their treatments.

Best Support In Your Infertility Journey
We as the best fertility centre in Ahmedabad offer the best support throughout your infertility journey. We always are there like soldiers to fight against your infertility and achieve your parental dream become true. At our IVF hospital, skilled embryologist and talented medical staff take well care of our patients. We not only physically treat our patients, but also offer the social, moral, economic and mental support throughout their IVF treatment.
M.D.(OBST. & GYNAC) , FIRM, FIAE Director & Chairman Of SNEH IVF CENTRE
Dr. Nisarg Dharaiya – The Best Fertility & IVF Doctor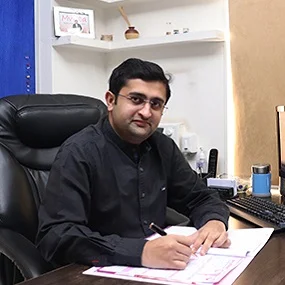 Dr. Nisarg Dharaiya has experience in various reproductive medicine and technologies. With his outstanding expertise, he has fulfilled many mothers' parental dream become true and served more than 3000+ successful Test Tube Babies till date. He has been rewarded with the best IVF doctor in Ahmedabad, Gujarat, Ahmedabad because of his quality fertility treatment. He is the Clinical Director of SNEH IVF CENTRE.

ThanksI am a patient of Dr. Nisarg Dharaiya M.D. (OBST. & GYNAC). I know him very well since a long time. He serves effective infertility treatments and transparent in his dealings with the patients. He and his whole team have extremely generous, kind, philanthropic and do many free treatments for poor patients.

I am so satisfied with the treatment which I got at this IVF Centre. As I have been struggling with infertility since 10 years but now I blessed with a girl baby through the effective IVF treatment at here. I am so thankful to the IVF Doctor and your team for treating me so tenderly and cooperate me in every step. Thank you very much.

Dr. Nisarg Dharaiya M.D. (OBST. & GYNAC) is so cooperative & deal with his patients with varies transparency. His part in our parental dream to have a baby of our own is a miracle. Our best wishes to the infertile couples who come with lots of hope to Sneh IVF Centre. This is the best IVF Centre to have your own baby through IVF.